Maestro Raw
Buy Tickets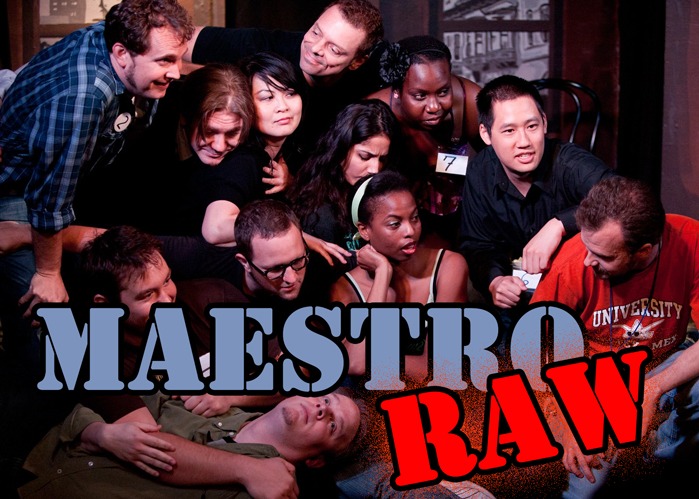 Every weekend for the past 12 YEARS the Hideout has presented twelve of Austin's virtuoso improv comedians for a night of games and scenes based on audience suggestions… a battle known as Maestro.
But now we are presenting you with a very special chance to view the new talent… the rising stars of the Hideout battling it out in our signature show.
Only one improviser will survive to the end and be crowned Maestro.
Come cheer on your favorites and soon-to-be favorites.
Runtime: Approximately 1 hour and 45 minutes.
Upcoming Shows Questions? Read our FAQ
Buy Tickets




Sat. Nov 28th, 6:00pm - $7

These 12 combatants have the potential to the be the next stars of Austin improv. Watch them compete for your laughs.