We are open for pick-up orders!
The Hideout Coffee House is open, and we are currently seating inside.
Feel free to place an order on our online store or come by and place an order at the counter.
The Hideout's most up-to-date Health and Safety Guidelines can be found here.
Stay safe everyone!
-The Hideout
Hours, as of 2/10/23:
Monday-Wednesday 7am – 7pm
Thursday-Friday 7am – 10pm
Saturday 8am – 11pm
Sunday 8am – 7pm
---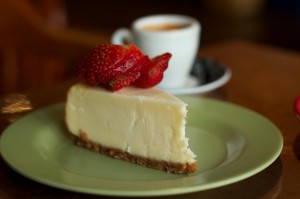 The Hideout is downtown Austin's oldest independent coffee house. We are open morning to night, weekdays and weekends and serve beer, wine, fresh sandwiches, pastries, ice cream, as well as an assortment of beverages and coffee drinks. We also proudly feature baked goods from local favorites Easy Tiger, Sugar Mama's Bakeshop, M'Lady's Bakery, and more!
You can bring food and drink from the coffee house up into the theatre to enjoy during a performance.
Looking to cater an office meeting or event? The Hideout's got you covered. Contact our catering department to place an order.
Phone: (512) 476-1313
Hours:
Monday-Thursday 7am-5pm
Friday 7am-7pm
Saturday 8am-7pm
Sunday: 8am-5pm
We've got so many different local options for snacks, drinks, light meals, and desserts. Come and see!