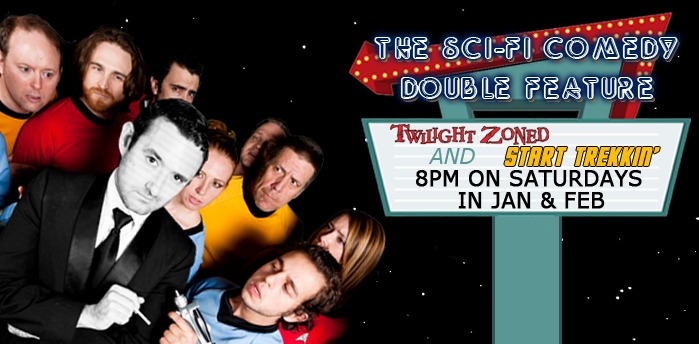 Twilight Zoned & Start Trekkin — A Sci-Fi Comedy Double Feature!
Improvised parodies of two classic television shows – back to back in the same night!
Your first stop…
"Twilight Zoned": enter another dimension of bizarre occurrences, twist endings and ominous voice overs.
Followed by…
"Start Trekkin": beam into the final frontier with the Hideout's acclaimed riff on Captain Kirk and company.
You'll be thrilled by:
– adventure! & suspense!
– silly wigs & costumes!
– live music & effects!
Every Saturday at 8pm in January & February at the Hideout Theatre.